Main Stage: Jodie Mikula Orchestra
October 22, 2022 @ 3:00 pm

-

6:30 pm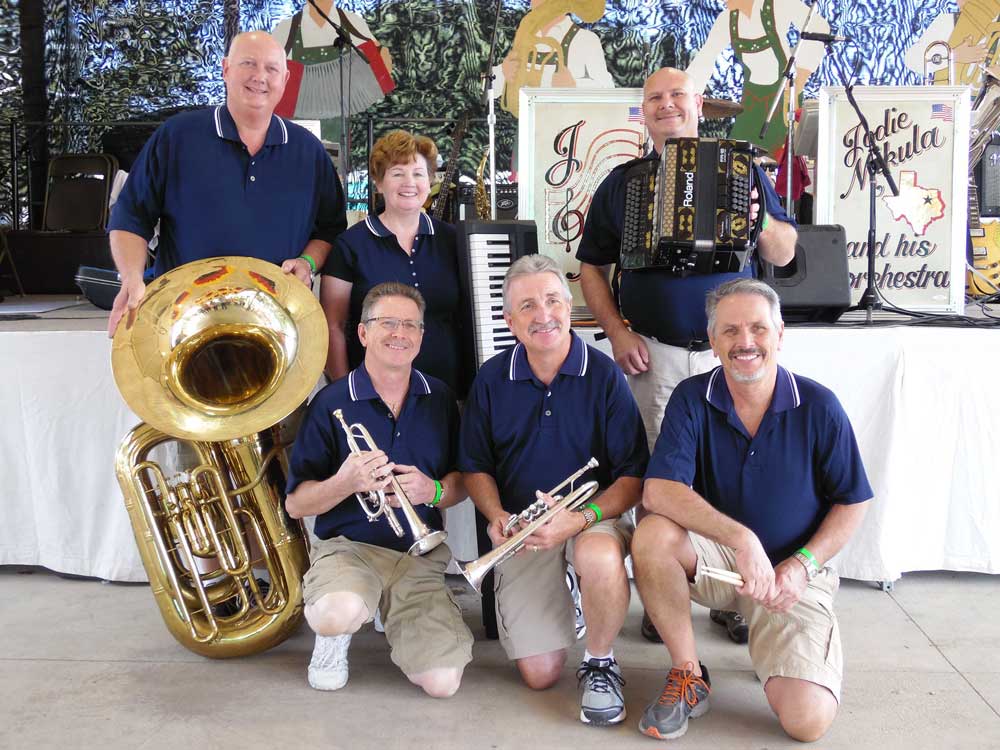 The band received the following awards from the Texas Polka Music Association (TPMA):
Posthumous Award to a Pioneer Polka Band Leader with a Lifetime of Dedication to Polka Dance Music was presented to the Jodie Mikula Orchestra on behalf of the accomplishments of Jodie Mikula
1991 Band of the Year
Best Vocal Duo/Trio – Ken and Nick Mikula
Album of the Year – "Hot Favorites"
1993 Song of the Year – "The Klobase Polka", an original composition by the band members
New Album of the Year – Jodie Mikula Orchestra Presents "The Klobase Polka"
Best Vocals Band
In June 1996, the Jodie Mikula Orchestra performed at the First Annual Lawrence Welk Polka Festival in Branson, MO.  There was a band competition judged by celebrities such as Myron Floren, Larry Welk Jr., The Lennon Sisters, Jo Ann Castle and others.  The Jodie Mikula Orchestra tied for first place.  One of the honors bestowed to the winners was to perform with Myron Floren in the Lawrence Welk Show that evening.
Let's meet the band
    Ken Mikula    Lead cornet, tenor sax, baritone horn, trombone, vocals, Band Leader
    Nick Mikula     Second cornet, alto sax, lead guitar, alto horn, vocals, Booking Manager
    Andy Mikula    Percussion, Band Manager
    Mike Marek     Electric bass, bass horn, accordion
    Joe Zetka   Accordian, trumpet .sax,  guitar, vocals.
    Janice Marek    Piano
The band is celebrating its 46th anniversary.  The band appreciates all the support given by their loyal fans and always strives to bring the best of polka music for your listening and dancing enjoyment.