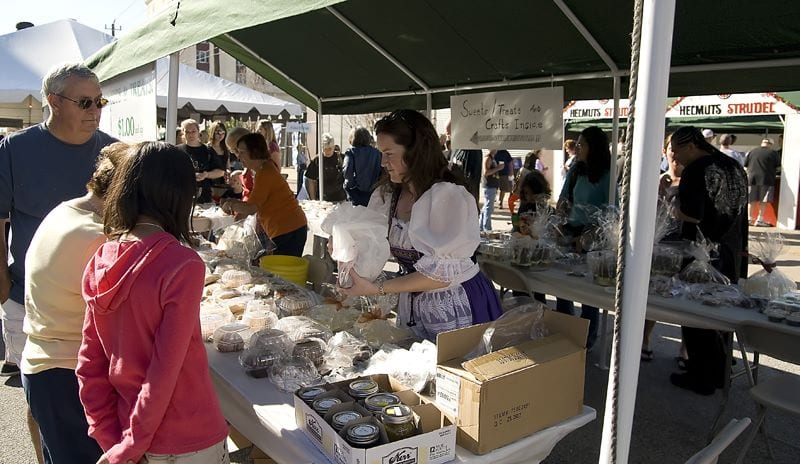 Island Oktoberfest, hosted by First Evangelical Lutheran Church and co-sponsored by Del Papa Distributing Company, will open Friday evening with themed-Bier Garten venues featuring a variety of both German and domestic brews as well as a variety of German-style wines from nearby Haak Vineyards.
Remember: it all begins with our opening Beer Tapping Event with Die Tubameisters at 5:00 pm on Friday!
Arts and Crafts in the Lyceum
Island Oktoberfest features Handcrafted Arts & Crafts in the Lyceum building which provides indoor shopping for a wide vairiety of booths.
The Cake Wheel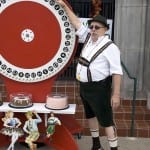 The ever popular Cake Wheel is a fun (and addictive!) game of chance to pick a lucky number and choose the cake of your choice to take home and enjoy!
All cakes are handmade by the congregation of First Lutheran Church!
Chicken Dance Sponsored by Chic Fil A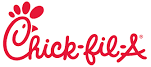 Saturday at 6:00 pm on the Family Stage will feature our annual Chicken Dance contest! Costumes are encouraged!
Each couple/pair is encouraged to be creative and add their own original dance moves. Each couple/pair must be on the dance floor ready to compete before the music starts.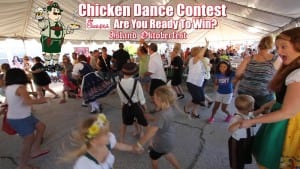 Volunteers from the crowd and event staff will select semi-finalists from each of the two categories. The audience will judge the semifinalists. The winner from each category will be determined by the length/volume of applause from the audience.
Children's Activities
On Saturday a variety of fun games and activities are available in the special Children's Activities Area – including arcade games, moon walks and challenges, face painting, sports activities, interactive music, balloon animals, and more!
Don't Forget To Dress The Part!
Attendees are encouraged to dress in German costume.
Homemade Desserts to Satisfy Everyone's Sweet Tooth
You won't want to miss the sweets booths for a treat to enjoy at the festival or maybe to take home with you. Tempting arrays of homemade cakes, pies, cookies, candies, divinity, fudge, popcorn balls, caramel apples, cupcakes, homemade jellies, and jams, and much, much more!
German Dinner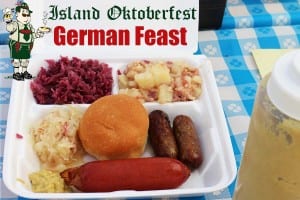 The Island Oktoberfest German Dinner consist of Knackwurst and Bratwurst Sausages, sweet red German cabbage, German hot potato salad, and sauerkraut. A great baked roll and butter top off the meal.
Festival goers may select a complete Wurst dinner, a dinner of sides only, or ala cart dishes as they choose. The side dishes are all made from congregation members' recipes handed down from generation to generation.
Two Stages of Continuous Entertainment
We have a full lineup of music and dancing on two stages both days! Check out our entertainment schedule!
German Bier
We have something for everyone! Please see our official Bier Menu!
Reminder
No animals will be allowed on the festival grounds.
As always, thank you for drinking responsibly.
For more information, please call 409-762-8477.