Music and Dance Entertainment At The Island Oktoberfest!
Here are our 2023 entertainers we have signed up so far. Dates and times will be announced once the schedule is finalized.
The TubaMeisters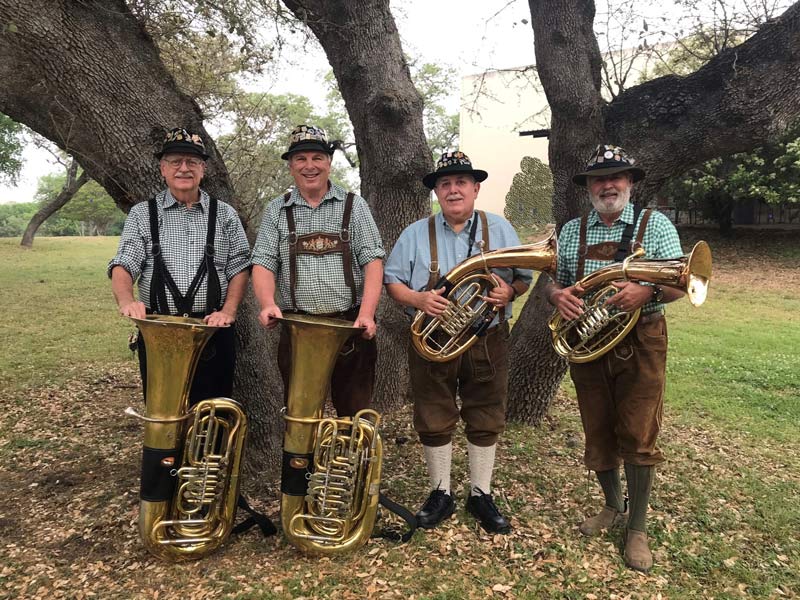 No instrument is more identified with German and Czech music than the Tuba. The TubaMeisters, a Tuba/Euphonium quartet, go far beyond the oompah tradition, by presenting a rich and varied entertainment.
All the old standards are here, with other music you'll enjoy. There's also Austrian, Czech, Slovenian, Spanish, and Mexican, and even a few Country-Western and Rock tunes, as well, with vocals in five languages.
---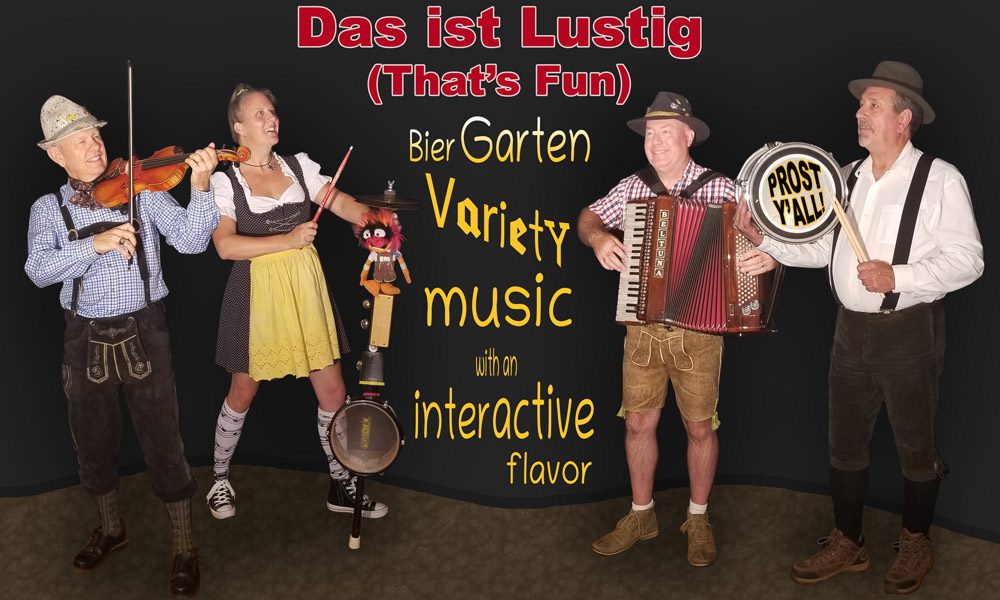 Das Ist Lustig is one of the most requested traditional German folk bands currently touring the southern part of the USA, with over 150 performance dates annually. The name translates to "That's Fun" and this German Band based in Houston, Texas delivers. Das Ist Lustig performs all over southeast Texas, as well as touring the southeast US. They often return to entertain in Alabama, Florida, Georgia, Missouri, Oklahoma, Louisiana, and Tennessee at least once a year. They love to share their energetic style with restaurant clientele, festival patrons, corporate events, private parties, and students of all ages. They play for their travel guests while touring Europe in the summertime, where locals often ask what part of Germany they're from. They've been described as "Spitze" by locals in Oberammergau, Germany. A little Dutch, Czech, Classic country and American variety is also incorporated into the repertoire.
Visit: https://prostyall.com/das-ist-lustig
---
Isaak klaus and The Lederhosen Junkies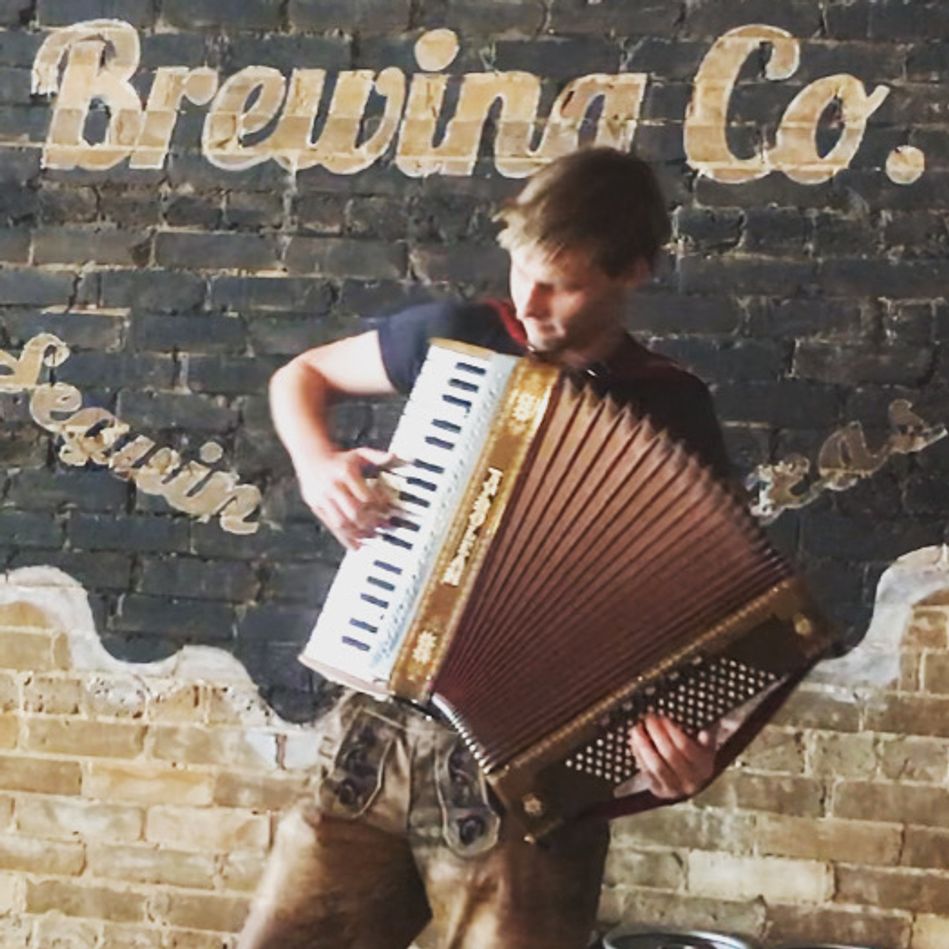 One of the area's hottest new polka bands, Isaak Klaus and the Lederhosen Junkies are up-and-coming stars. Polka fans young and old will enjoy their wide array of music ranging from traditional German, Czech, and Polish polkas and waltzes, to Russian folks songs, and Eastern European Gypsy tunes. The Junkies bring a fresh new take to old time classics and insert their own unique spin on traditional favorite tunes. Endearing fans find their irresistible charm, coupled with their unique comedic attitude and a can-do spirit very refreshing. Polka veterans enjoy the fact that young fans are drawn to the Junkies youthful, high energy shows. This young band, along with it's diehard fans, will ensure that polka music will stick around for a long time to come. The 2020 Big Squeeze Polka State Champion, Isaak Klaus was born with a pretzel in one hand and a sausage-on-a-stick in the other. The Lederhosen Junkies have played at many festivals across Texas including the Tomball German Heritage Fest, the Fredericksburg Oktoberfest, the New Braunfels Christkindlmarkt, and the New Braunfels Wurstfest.
Website: IhJunkies.com
---
Jodie mikula orchestra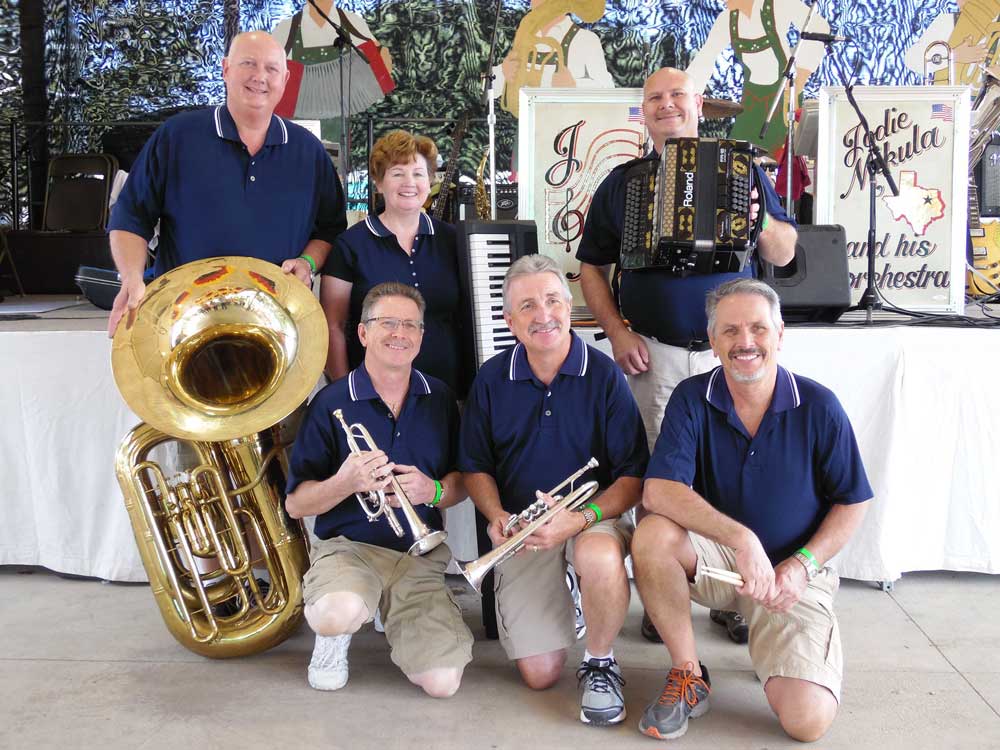 Jodie Mikula organized the Jodie Mikula Orchestra in 1967. Three of the original band members are still performing with the band. It is one of the few family bands now performing in Texas.
The band received the following awards from the Texas Polka Music Association (TPMA):
Posthumous Award to a Pioneer Polka Band Leader with a Lifetime of Dedication to Polka Dance Music was presented to the Jodie Mikula Orchestra on behalf of the accomplishments of Jodie Mikula
1991 Band of the Year
Best Vocal Duo/Trio – Ken and Nick Mikula
Album of the Year – "Hot Favorites"
1993 Song of the Year – "The Klobase Polka", an original composition by the band members
New Album of the Year – Jodie Mikula Orchestra Presents "The Klobase Polka"
Best Vocals Band
In June 1996, the Jodie Mikula Orchestra performed at the First Annual Lawrence Welk Polka Festival in Branson, MO. There was a band competition judged by celebrities such as Myron Floren, Larry Welk Jr., The Lennon Sisters, Jo Ann Castle and others. The Jodie Mikula Orchestra tied for first place. One of the honors bestowed to the winners was to perform with Myron Floren in the Lawrence Welk Show that evening.
Let's meet the band
Ken Mikula Lead cornet, tenor sax, baritone horn, trombone, vocals, Band Leader
Nick Mikula Second cornet, alto sax, lead guitar, alto horn, vocals, Booking Manager
Andy Mikula Percussion, Band Manager
Mike Marek Electric bass, bass horn, accordion
Joe Zetka Accordian, trumpet .sax, guitar, vocals.
Janice Marek Piano
The band is celebrating its 46th anniversary. The band appreciates all the support given by their loyal fans and always strives to bring the best of polka music for your listening and dancing enjoyment.
Visit: http://jodiemikulaorchestra.com/
---
New Braunfels Gemischter Chor Harmonie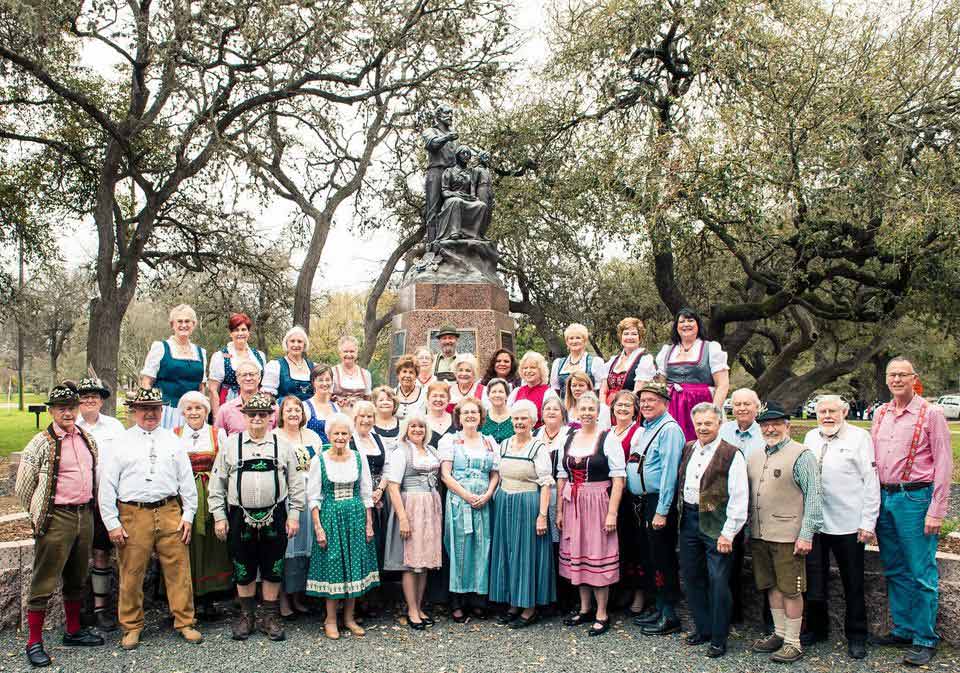 The New Braunfels Gemischter Chor Harmonie is a group of people who enjoy singing and having fun and fellowship (Gemütlichkeit) while preserving the German language and traditions. Some of us are fluent in German, while others are using the choir to help them learn the language. Most of all we love singing and it is a special challenge to do that in German while living in Texas.
---
The Lineup Band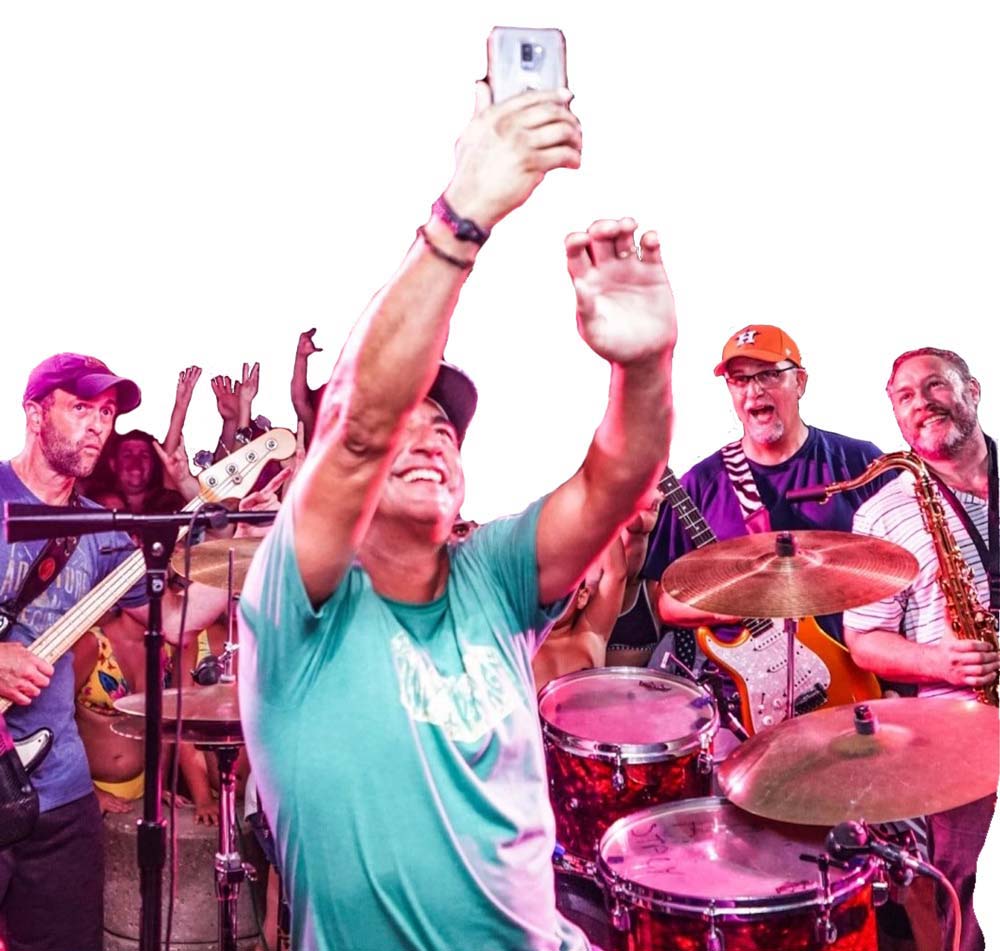 With each band member's unique background and talent – Willy Gonzalez founder, playing drums; Stacy Cook, bassist; and Jeff Pennington, lead guitarist – The Line Up is a personified cross-section of cultures and musical genres, also evidenced in their repertoire that numbers nearly 500 songs spanning decades and genres.
---
Mid life Crisis Band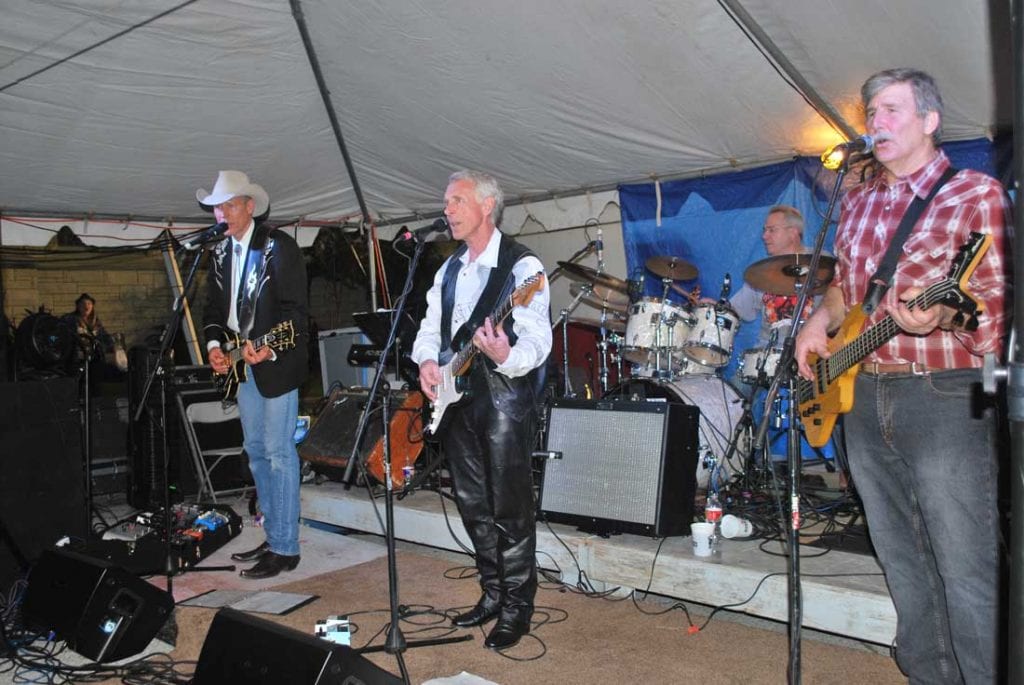 Featuring local professionals, "Mid Life Crisis" will play to a loyal local following and a growing new fan base. For over fifteen years now, this band of local doctors, attorneys and professionals has been entertaining on Galveston's Strand and at Galas and Charitable events.
A tremendous hit and crowd favorite since 2011, the band returns this year to Oktoberfest! Midlife Crisis specializes in music from the 50's, 60's and 70's, adding new hits in current favorites.
---
KEVIN ANTHONY and G-Town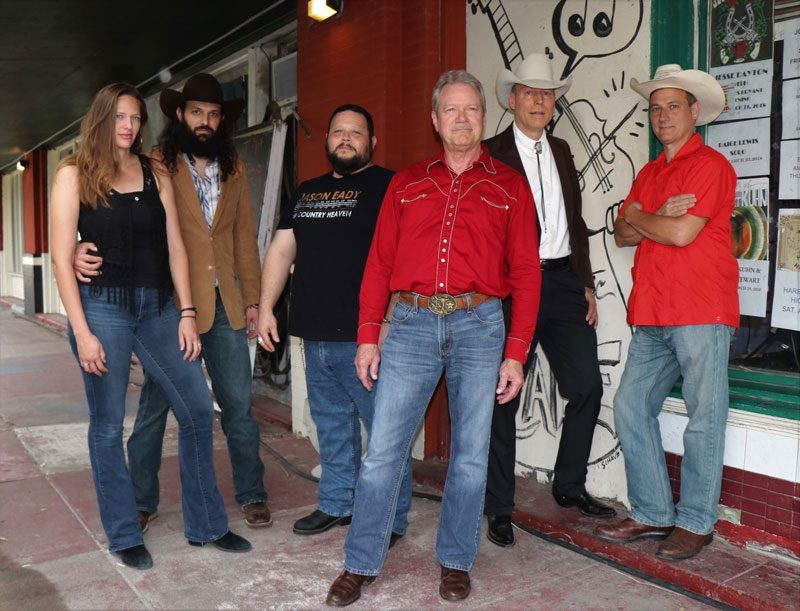 Kevin Anthony & G-Town mix country, Cajun, blues, Mexican and swamp pop influences to create that unique Gulf Coast Sound. It's the kind of music you have on when you want to dance, drink and have fun with friends and family! It's the music coming out of your dad's old cassette player, the twang and fiddle pouring out an open door of a honky-tonk airing out in the afternoon, the polka and bass thump from a backyard barbecue. It's the sound you hear when you open the door on a dingy looking bar in a gravel parking lot and are met with dust flying on the dance floor, the clink of beer bottles and the crowd roaring along with the band. It's music sung in English, French and Spanish and it's been around longer than lines have been on the map.
Nominated for FIVE categories in the 2018 Texas Country Music awards
Winner of the Prix des hors CFMA award Cajun French Music Association
Vocals, Fiddle, Mandolin, Guitar / Kevin Anthony
Bass / Christopher Smith Gonzalez
Guitar, Vocals / Dwight Wolf
Steel Guitar/ Jim Hall
Drums / Joel Mora
Drums/ Nicole "Jelly Roll" Mendell
Website: kevin-anthony.com