Island Oktoberfest, hosted by First Evangelical Lutheran Church and co-sponsored by Del Papa Distributing Company, is a FREE EVENT and will open Friday evening with themed-Bier Garten venues featuring a variety of both German and domestic brews as well as a variety of German-style wines.
Ceremonial Tapping of the Keg
On Friday at 5:00 p.m. Galveston Oktoberfest officially opens with brief introductions by the committee organizers and then FREE beer is passed out following the tapping of the keg containing imported German Bier!
For those who prefer wine, there will also be a Popping of the Cork!
The Tapping of the Keg will be done by Galveston City Manager Brian Maxwell. Music is supplied by Die Tubameisters!
This event is held in the Courtyard between The Lyceum and First Lutheran Church.
Arts & Crafts (Indoor & OUTDOOR)
The historic and beautifully-renovated Historical Lyceum of Galveston will again be open from 5-9pm Friday evening and from 11am-7pm on Saturday with vendors showcasing exceptional hand-crafted arts, crafts, and gift items for those festival goers eager to get a head start on holiday shopping.
2023 Vendor list
Cate's Concepts – From earrings to ornaments, each and every one of our products is made with love and care by skilled artisans who cut, paint, and assemble them by hand to ensure the highest quality possible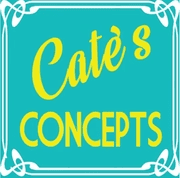 Designs By Rachel – Poly Deco Mesh wreaths for all occasions. Artisan light fixtures.
INCA WASI Arts and Crafts – Leather bracelets Dreamcatchers Textile handbags Wooden musical instruments Alpaca sweaters and ponchos Rings and necklaces
O'Hurley's Keepsakes – Apparel, handbags, Leggings, Jeff Lieb designer jewelry ( 5%) and small gifts
Ooh La La… Candles – featuring 100% Soy Wax, Premium Scented, Hand Poured Candles and Cubes, Loungefly mini backpacks and accessories.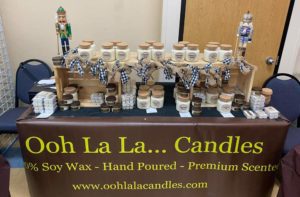 Pecans by Karen (Outdoor Booth) – homemade gourmet candied pecans – both original and sugar free; i also sell raw shelled pecan halves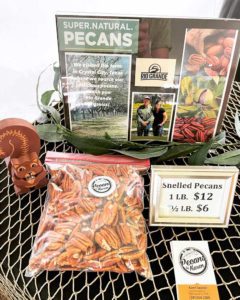 Twilight Imports – Christmas theme gifts , Nautical theme / gifts/ Handmade purses/bags / Ladies Accessories/ Cahristmas vests/ Shirts etc & more
The Cake Wheel
The ever popular Cake Wheel is a fun (and addictive!) game of chance to pick a lucky number and choose the cake of your choice to take home and enjoy!
All cakes are donated by the congregation of First Lutheran Church!
Silent Auction
On Saturday, the silent auction will be from Noon till 6pm. Over 40 items are open for bid!! Check them out in the Gazebo located in the courtyard! NOTE: if you do not pickup the item you have won by 7pm then it will be automatically given to the next highest bidder.
Chicken Dance
On Saturday we will feature our annual Chicken Dance contest.
Costumes are encouraged!
Each couple/pair is encouraged to be creative and add their own original dance moves. Each couple/pair must be on the dance floor ready to compete before the music starts.
Volunteers from the crowd and event staff will select semi-finalists from each of the two categories.
The audience will judge the semifinalists. The winner from each category will be determined by the length/volume of applause from the audience.
Just for Kids
Special Food truck for Kids
New this year will be a German Food Truck dedicated to meals for kids! The menu includes:
Schnitzel on a Stick – 1 for $9 and 2 for $15
Schnuggits – $10
Pretzel Bites – $8
Potato Salad – $7
Fries – $6
Wiener Würstchen with Capri Sun – $5
Wiener Würstchen with Fries and Capri Sun – $10
Painted Ornaments
On Saturday afternoon from 2- 4pm, kids are welcome to join in the fun of creating painted ornaments. The location is right outside the Kidz Zone gate and $5 includes the paint and the ornament.
Kidz Zone
On Saturday, October 22nd at 11am the KIDS ZONE opens! Located safely inside a fenced area, a $20 wristband will give you full access! Here are the activities that we are setting up:
MELTDOWN
Not one, but two spinning boom arms try to knock you off your podium. You must duck underneath or jump over the foam boom. Who will be the last one standing?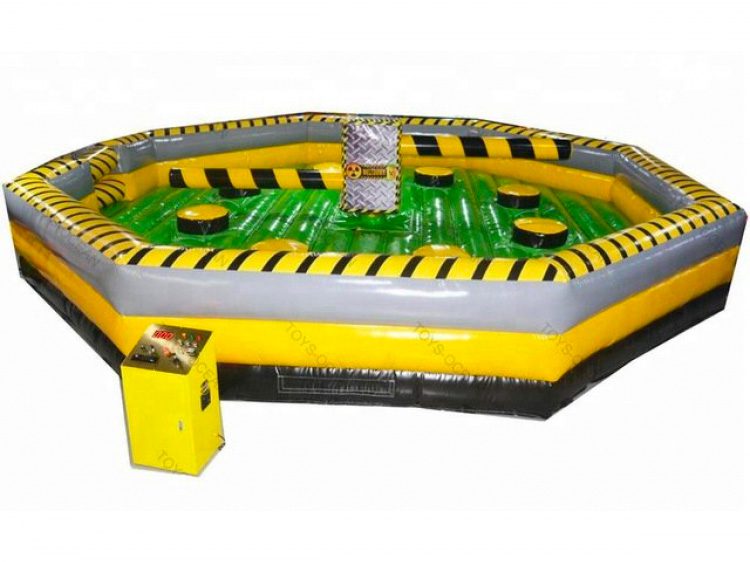 MECHANICAL BULL
Can you dare to make the 8 second ride…fun for all ages. This bull is controlled to operate for the beginners all the way to bull rider level…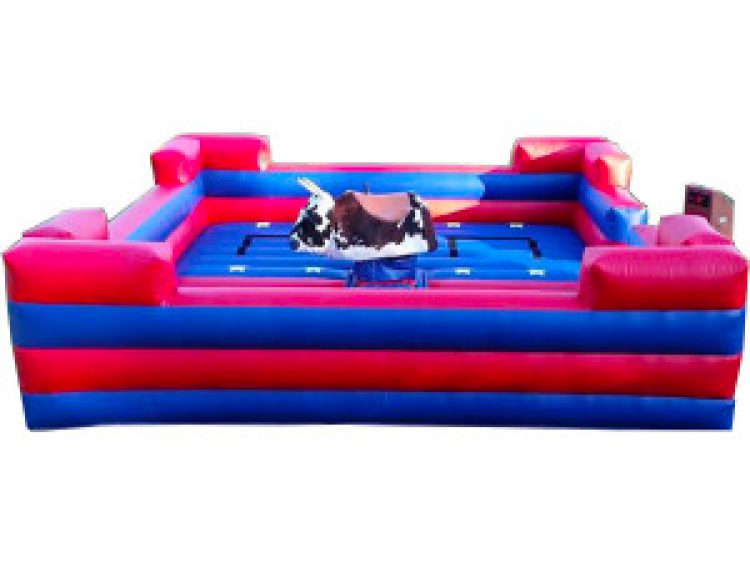 ADRENALINE RUSH
This bright and colorful obstacle course challenges guest to compete through the 180-degree inflatable game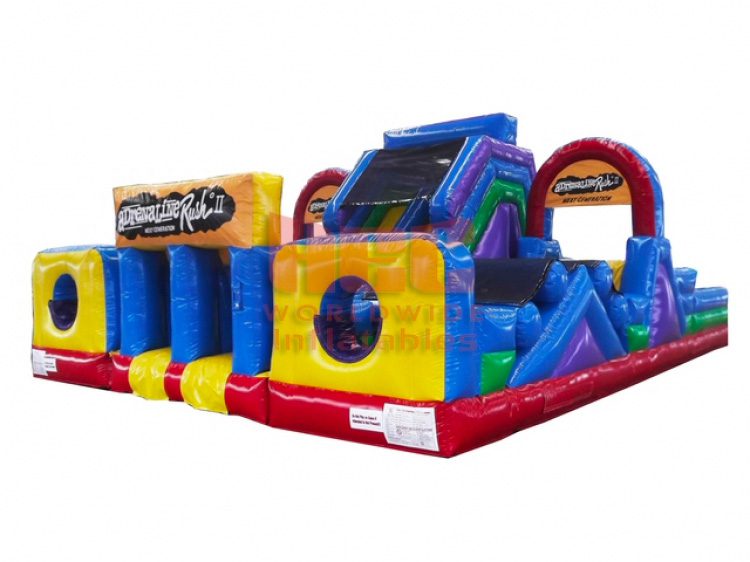 HIPPO CHOW
Get ready….get set….time to chow down you hungry hippos! This is the latest 4-player bungee tug-o-war style game that involves speed, strength and agility.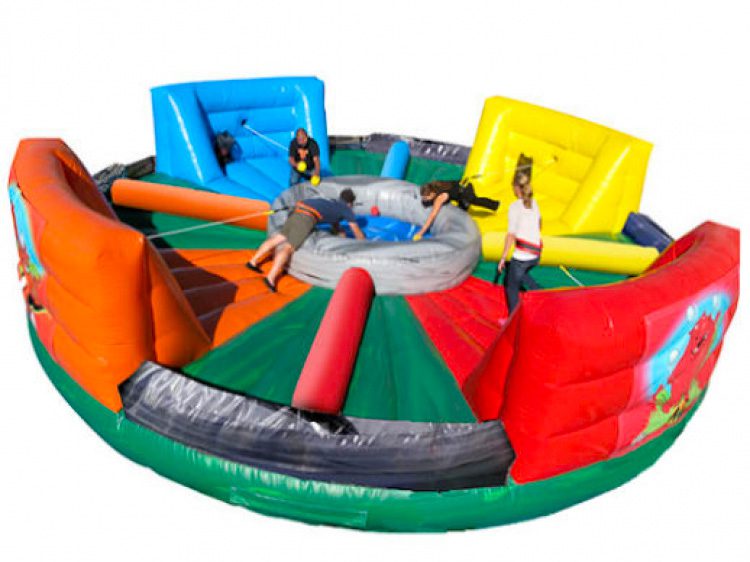 BOUNCER
The bouncer is always a back to the basic nostalgic must have at any event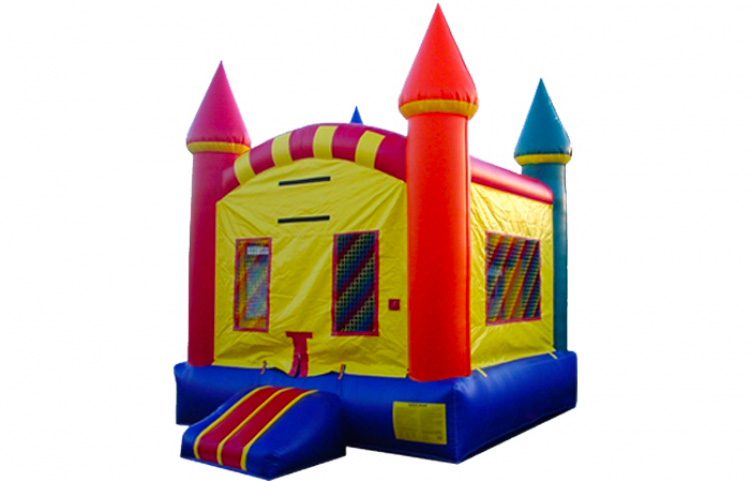 SAFARI TODDLER
This open top inflatable is a huge success for any event to keep the toddlers occupied in the jungle and allows for easy viewing while parents enjoy themselves.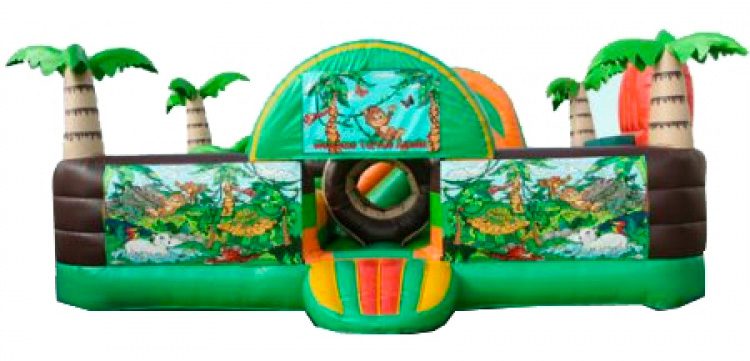 CHOO CHOO CRAWL THROUGH
Your little ones will love crawling their way through the vibrantly colored train as they experience their first inflatable adventure. Fun times keep chuggin' along with the space walk.

BASKETBALL CHALLENGE
This inflatable game allows two guests to challenge their skills on the hard court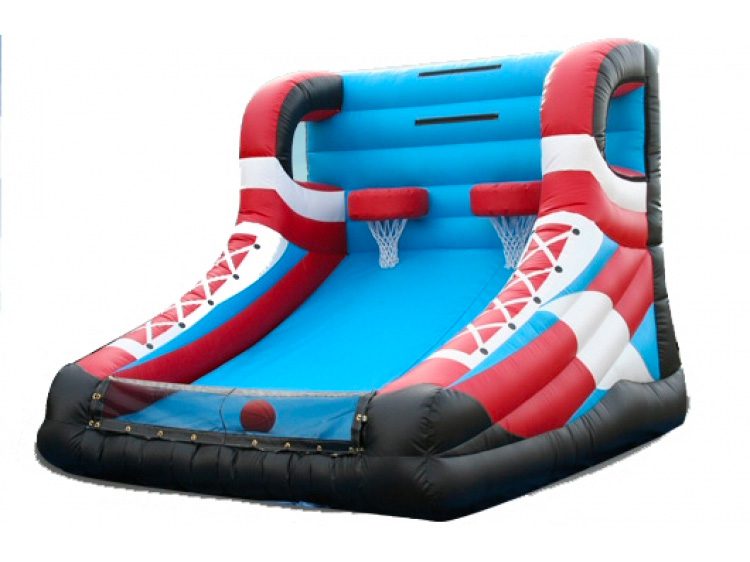 HOMERUN DERBY
This inflatable game has a hovering ball that challenges guest to make contact while in the batter's box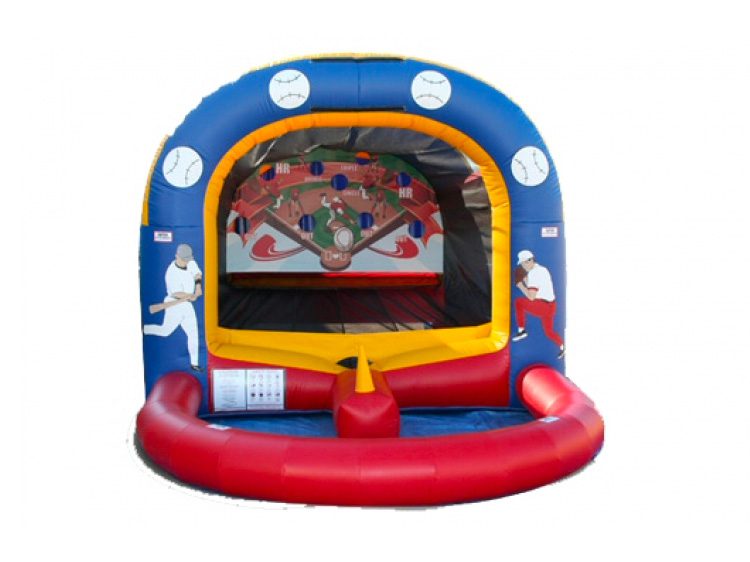 JACOB'S LADDER
This is a race against an opponent and a test of your own skill. Each of two competitors tries to climb up the rope ladder. The one who makes it to the top first wins. Of course, if you fall, there is a nice soft inflatable floor to catch you!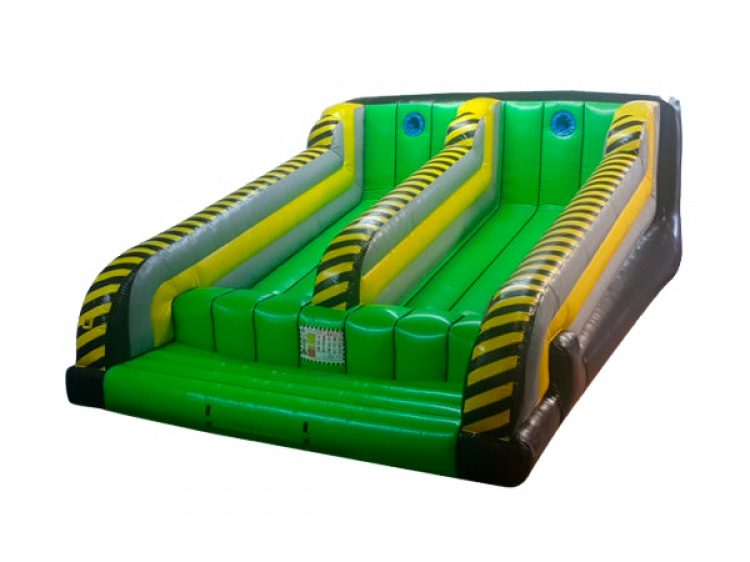 3-N-1 BUNGEE RUN
1. Baton Challenge – both participants have a velcro baton. The challenge is to see who can run the furthest and fastest to stick the baton as far down the center wall velcro strip as possible.
2. BasketBall Dunk Challenge – both participants have a small basketball. The challenge is to see who can run down and dunk it thru the hoop the fastest.
3. The final challenge is the Human Bungee Darts. The challenge is to see who can run to the back wall with their velcro baton and stick it to a scoring circle first. The person with the highest score and fastest speed is the winner.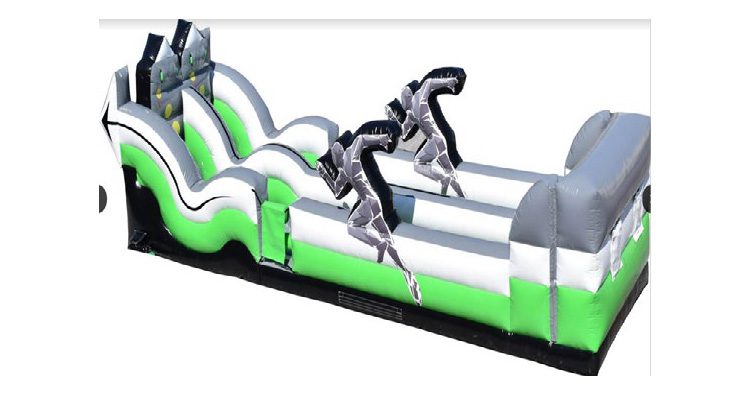 ARTS & CRAFTS
Also, we will have arts and crafts including Felt Kits for either a Halloween Hanger or a Thanksgiving Wreath, a Paper Parasol, and fan painting.
Homemade Desserts to Satisfy Your Sweet Tooth
You won't want to miss the sweets booths for a treat to enjoy at the festival or maybe to take home with you. Tempting arrays of homemade cakes, pies, cookies, candies, divinity, fudge, popcorn balls, caramel apples, cupcakes, homemade jellies, and jams, and much, much more!
Two Stages of Continuous Entertainment
We have a full lineup of music and dancing on two stages both days! Check out our entertainment schedule!
German Bier
We have something for everyone! Please see our official Bier Menu!
Stein Holding contest
How long can you hold your stein? "Masskrugstemmen" is a Bavarian combo feat of STRENGTH and ENDURANCE where contestants hold a 1-liter stein of beer (about 5 lbs) out in front of them at shoulder level for as long as they can. NO beer spilling! NO elbow bending! Extended arms MUST be kept parallel to the ground! The ultimate winner keeps their stein aloft the longest. So gather round, strong ones, on SATURDAY at 6:30pm at the Merchandise Booth and let's settle this ultimate contest at ISLAND OKTOBERFEST! TRIVIA FACT #1: The German word "masskrug" translates into a one-liter stein of beer, and "stemmen" means "lift.", so therefore, Masskrugstemmen. TRIVIA FACT #2: The "average" person can hold it for about 4 minutes. TRIVIA FACT #3: The world record is 20 MINUTES, 13 SECONDS set in GERMANY.
Sunny daze shaved ice
…And Just Walk-about Free Fun!
Island Oktoberfest admission is free. Attendees are encouraged to dress in German costume. No animals will be allowed on the festival grounds. For more information, call 409.762.8477, or follow the event on Facebook at Island Oktoberfest. All proceeds benefit programs and outreach for First Lutheran Church in Galveston, including Feed Galveston and Fanfare! Lutheran Music Academy.
As always, thank you for drinking responsibly.