German Chocolate Cake Baking Contest
Sponsored By
Judy Regini, Pampered Chef Independent Consultant
Who Can Enter?
Any and all people are welcome to enter the bake off! Kids and Adults of any age are welcome to participate!
Both inexperienced and experienced bakers are eligible to enter, but all baked goods must be made in a home kitchen.
Competition is by individual (1 Person per entry).
What Can I Win?
1st place – Pampered Chef Package worth $300 (Brownie Bite pan, Mini fluted cake pan, Easy accent decorator set, Numbers and letters cake pan, secret center cake pan, plastic mixing bowl set, bowl and bench scraper set, Silicone prep bowls, Season's Best Cookbook)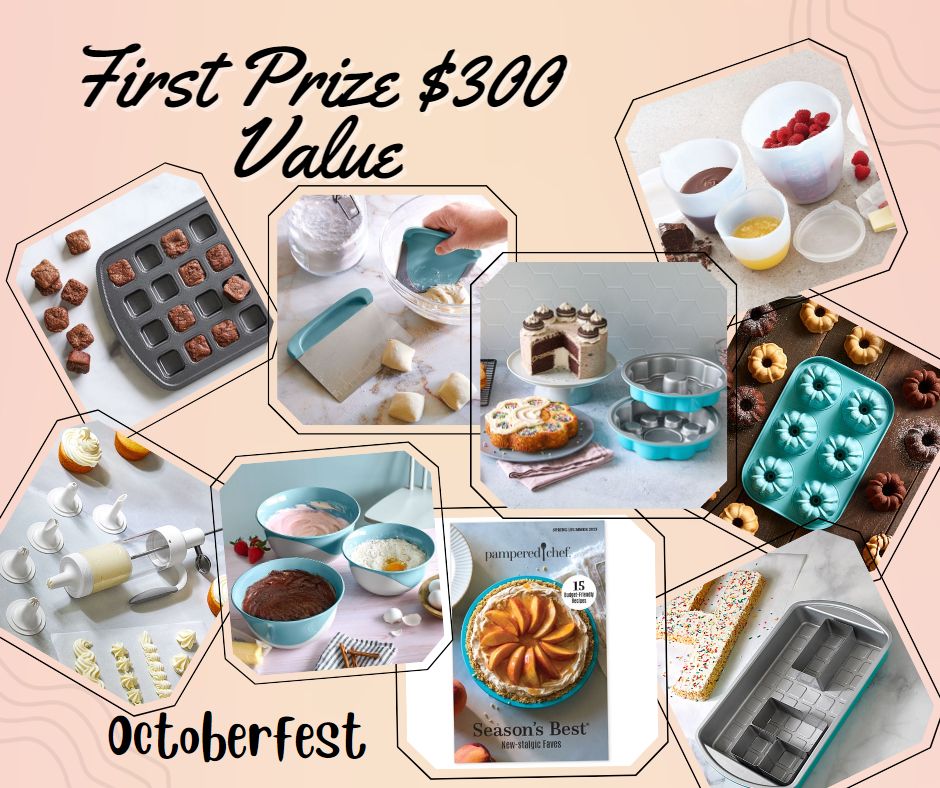 2nd place – Pampered Chef Package worth $200 (stone pie plate, tapered rolling pin, bowl and bench scraper set, Adjustable zester, food chopper, cup slicer, Season's Best Cookbook)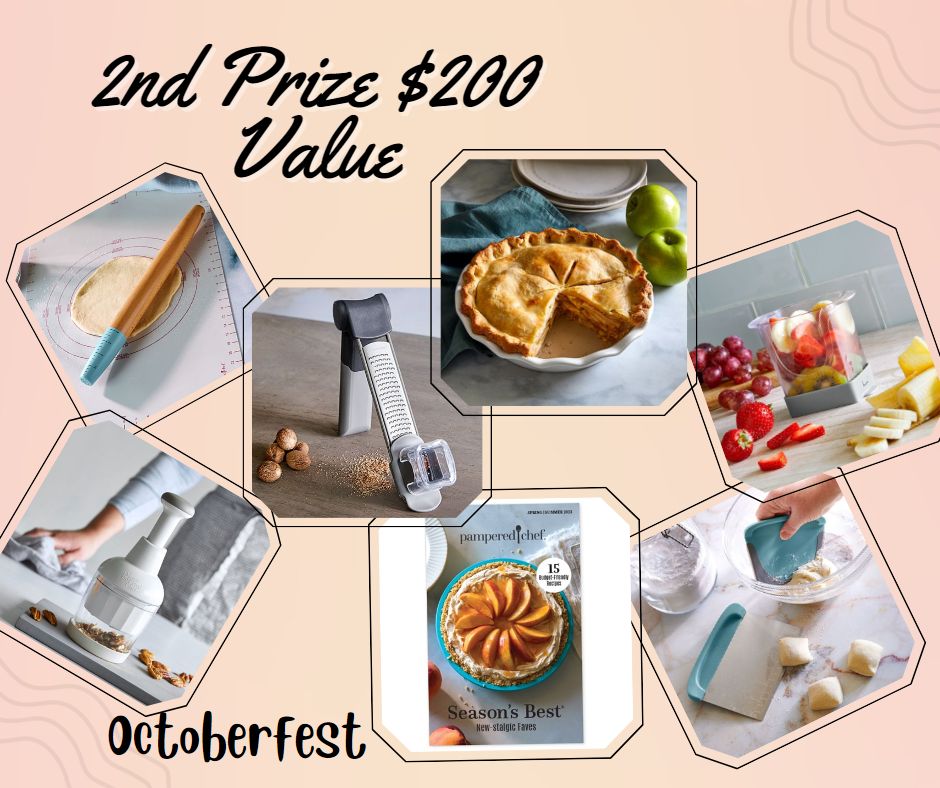 3rd place – Pampered Chef Package worth $100 (Pretzel – Making Set, Measuring Cup set, Bag clip and slicer set, Coarse Sea & Himalayan Salt, Season's Best Cookbook.)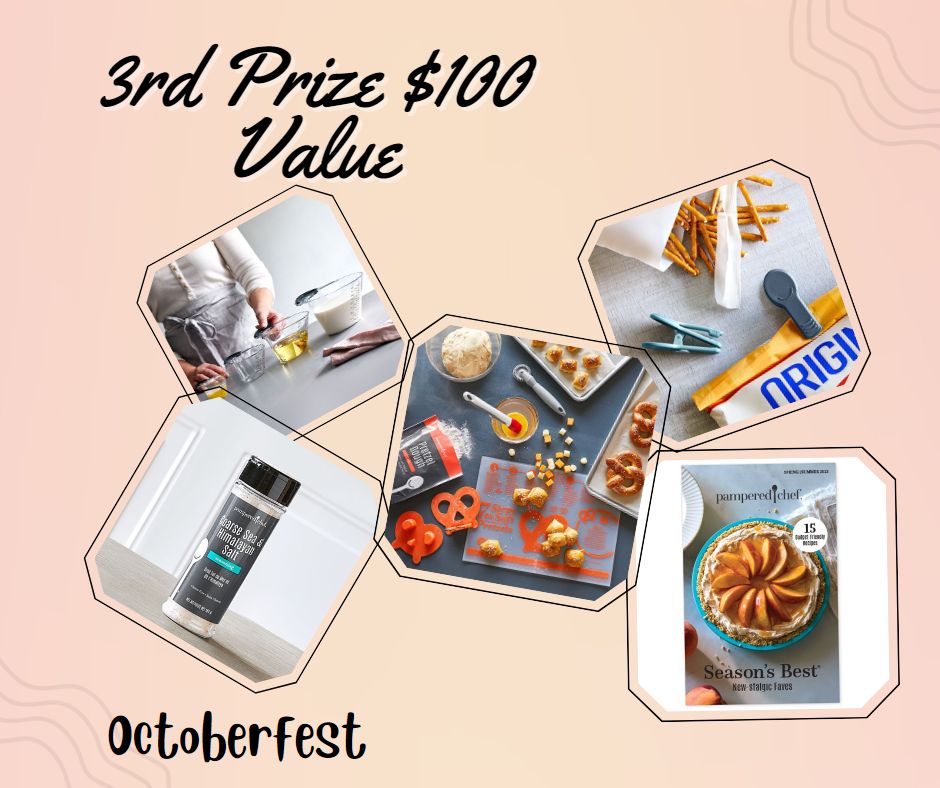 What Can I Enter?
All cakes must be a German Chocolate Cake.
How do I Enter?
Registration can be done using this form below:
Check-in is between 9am – 2pm at the Sweet Booth in the courtyard on Friday October 27th. Participants may enter any recipe and it does not need to be an original recipe created by the entrant. Recipes may come from cookbooks, magazines, websites, or any other means. Please bring a copy of your recipe
All submissions will become property of Island Oktoberfest.
Submissions must be home cooked (not store bought).
Please DO NOT submit anything that requires refrigeration as the event is held outside.
All entries are to be submitted as a whole complete cake.
All entries are preferred to be submitted on a paper plate or recyclable container.
How Will Recipes Be Judged?
All entries must meet the requirements of the category entered. Recipes not meeting contest entry criteria will be disqualified. Entries will be judged in the following criteria:
Appearance (maximum 10 points)
Taste (maximum 10 points)
Creativity (maximum 10 points)
A maximum total of 30 points are possible.
How Will Finalists Be Selected?
Judges are required to taste test all entries. Each judge will complete a judging sheet which will indicate each entry's score. Each criterion will require a score of 1 to 10 dependent on that criterion. A combined score will be calculated to indicate the final scoring placement.
What Happens If I Win?
Selected finalists will be notified after a 30-minute judging period. Judging will take place after the tapping of the keg on Friday October 27th. All contestants are expected to be physically present for the announcement and accept their prize at that time. If the contestant or a representative for the contestant is not present, they are automatically disqualified, and the prize will go towards the next selected entry. Finalists will be photographed and posted on our website and social media channels!